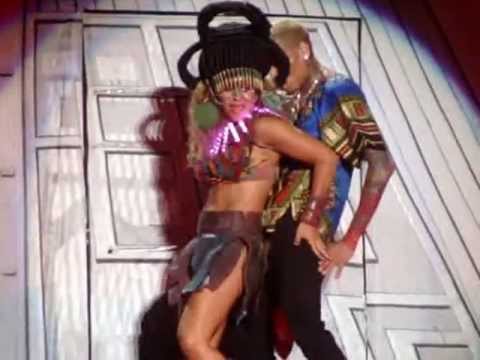 Give It Away ( 2013 ) by Chris Brown shared from...
Give It Away by Red Hot Chili Peppers shared from...
Meeting in my bedroom by SILK shared from exfm
amodelsecret asked: When will the next chapter be up?
I want to challenge myself with these next chapters.
7 tags
Chapter 67: What's Going On
Rihanna "You good" I asked as I walked into Chris' room. "Yeah" he said blandly as he watched some PBS show. "Quit lying nigga. I know you better than I know myself." I found a seat on the chaise lounge across from the bed. "This is some bullshit man!" He threw the remote down. "Why these niggas always messing with me! Ion do...
9 tags
Letter To My People
Today, my brother's quarter grades came in … All this nigga has C's and D's. This led me to ponder why our people abuse the power of education. My brother, he is an Athlete… (But of course). His sport of choice, basketball… He has been involved in Football, Track, Baseball, dabbled in Soccer, Skateboarding, and even Golf. He is good at whatever SPORT he puts...
fuckityouhoe asked: And how do I get to chapter one? Haha
It's written a little awkward … Excuse me, it's been a while
5 tags
Chapter 66: Re-Up
*1 Month Later* Chris: A lot of shit has gone DOWN in these last 4 weeks. I mean HEEEEEELLA shit yo. Last week Mijo got booked for some shit I have yet to discover Ty and Honey have decided to become porn directors… Don't even get me started on that shit. Ty's lil sister Savonna got sent off to an all girl school in North Korea. Karrueche has made it her ULTIMATE...
3 tags
4 tags
Went to the Rihanna Concert Last Night
I'll put videos and pics up later
Followers.
I'm coming back. I owe y'all big time.. I'm not through, The infatuation is back.
Say this slow, "God I need you and I love you."...
swagg-sierra: he already seen you read it ;)
5 tags
Friday Whores .
8 tags
Chapter 65: Turning Point
Liliana 5:45am  "Liliana" Alex called behind me. "Man" he smacked his lips. "Liliana! Listen" Alex snatched my arm up.  "Get the fuck off of me" I broke free of his arm. "What do you want?" "Let me talk to you." He begged.  "What the fuck you want nigga? Make this shit quick." "Who the fuck you talking to?" Alex's voice was filled with too much testosterone for someone who knew...
W.T.F.I.M.L. by Chris Brown shared from exfm
10 tags
Chapter 64 Love, Death, Bonds Part 2
Chris I stood there in pure amazement as I watched Liliana bash Rih upside her head. I had never seen Liliana beat nobody ass like this. Part of me was attracted, because she can stand up for herself; but another part made me question how dangerous getting so close to someone I barely know is. I couldn't understand how I had gotten so close to Liliana so fast.  "Don't you...
"I pledge allegiance to my Black People. I pledge to develop my mind and body..."
– The Black Panther, October 26, 1968 by Shirley Williams (via thetpr)
Anonymous asked: Kae and Emily asses don't need to be there. Riri is getting beat up and now everybody decides to go downstairs.
10 tags
Chapter 64: Love, Bonds, Death Part 1
Chris I checked my watch for the fifth time. Liliana ass still wasn't here. The last performance of the night was in 5 minutes and this nigga was MIA. I called her phone 5 fucking times, she had to have seen my call. "Yo Ty, tell the dj to cancel the last performance" I rose from my place on the couch where I sat next to Ty and Honey. "Why nigga?" Honey turned...
11 tags
Chapter 63: Hit The Fan
Emily  I watched Ty as Honey sat content in a small corner of what I was guessing was Chris' living room. This house was big as fuck. But this nigga already had a big ass house in Virginia… What he need for this one in LA? Honey caught me staring at her and Ty. As she sat in his lap, she wrapped her arms around his neck and snatched a kiss on his lips. Blowing me an ugly over exaggerated one...
janaedasha asked: That chapter was the shit! All them niggas connected like shit omg I need another update real soon mama ahhhhh
Anonymous asked: THAT CHAPTER GAVE ME LIFE!!!!!!!!!! Kae and Emily have some nerve going to Lili's house party like take yo desperate ass on! He don't want yo ass anymore Kae soo why are you here and why do you care still. Hell if that was me I would have been flew to Barbados or Cancun and had me lots of fucking fun. Honey and Ty are soooooo cruuuuute!!!!! But PLEASE LET HONEY GET OUT OF WHATEVER...
13 tags
Chapter 62: Celebration
Kae "Ha" I wiped my tears and laughed at Emily's dumb ass comment. "That's just like saying Chris left me and got back with Rihanna" I opened my MacBook and opened my email. "We'll then he back with Rihanna" Emily smacked her lips. "Whatever" I smacked my lips. "You don't believe me?" "No Emily, I don't" I looked up at Emily. Judging from her body language, Emily was unpleased with my...
trvpxgold asked: What about Chitta and Michael Ray?
Anonymous asked: I don't know why but i feel like they long and ashy
3 tags
Am I the only one who wonders what Chris' feet...
O.o?
Anonymous asked: OMFG. D'MARCUS SESSI AF. BUT GREAT CHAPTER! :)
Anonymous asked: loved the chapter.
janaedasha asked: Girl that chapter was like that👌👌👌
8 tags
Chapter 61: Streets
Chris I signed as I watched Lili walk out the door. No lie, the room stank like ass and balls so I began stripping the bed. My phone vibrated on the side, unknown caller. "Emily, how the fuck did you get my number" I fired. "Chris you ain't slick" she retorted back. "The fuck you mean I ain't slick? Why the fuck do you got my number?" Rage filled my voice. "Why the hell did you leave Kae...
5 tags
Chapter 60: Murda
Chris I sat quiet for a moment to absorb what she'd just said. Yes, I wanted to go find that Nigga and beat his fucking head in. But the thought of that night popped into my head. I was in that situation. I was him, Lili was Rih. I couldn't get him. What type of man would that make me? "Chris" Lili said. "Yeah babe?" I let out a breath of air. "Hold me" she turned over and looked me dead in...
4 tags
6 tags
Anonymous asked: BOOOOOOOOOOOOOOOOO I LOOOVVVVVVVVVEED IT!!! YOU ARE A FANTASTIC WRITER!! KEEP UP THE GOOD WORK
6 tags
Chapter 59: Calypso
Kamary  "What the fuck are we gonna do Mijo! We not together no more" I said as I unpacked my things into the guest suite of Mijo's condo.  "How'd you fuck up!" he yelled.  "Nigga I didn't ! He was talking to Kae's Mama" I sat defeated on the bed.  "I gotta idea" Mijo sat down on the bed.  "What?"  ...
Calypso by Chris Brown shared from exfm